Showing Entries with tag "BWC Updates"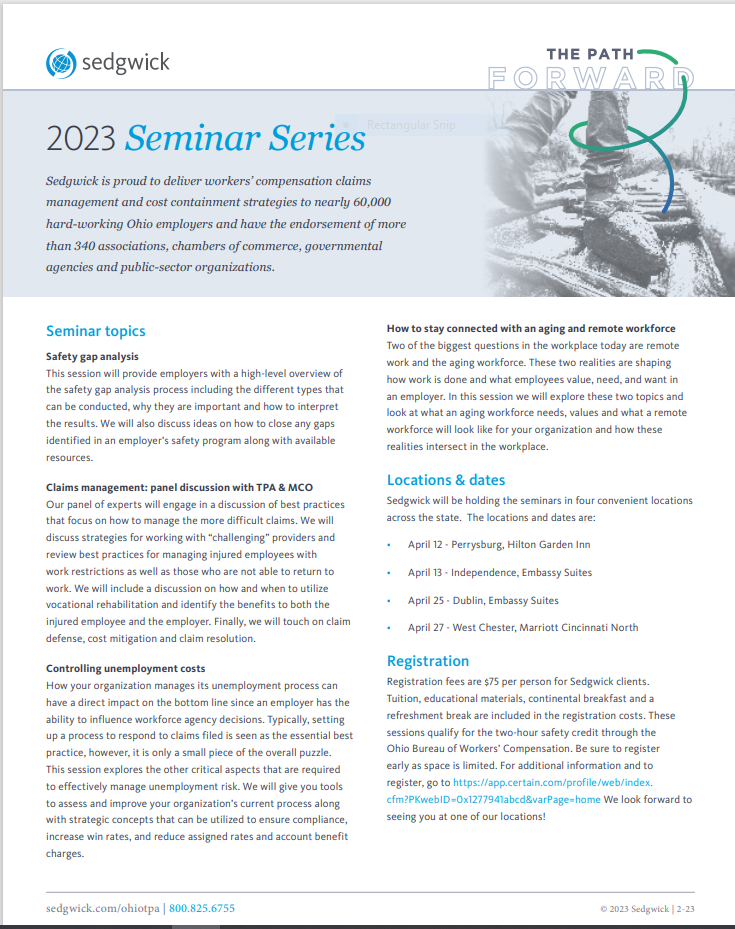 Once again, Sedgwick is offering half-day sessions that will provide you with relevant information that is focused not only on safety and workers' compensation, but also unemployment. In addition, we ...
The Ohio Bureau of Workers' Compensation (BWC) will host their Ohio Safety Congress & Expo March 8-10,
2023, live and in-person at the Greater Columbus Convention Center. This year, a select number of...