A Night for the Museum 2022- Heritage Village Museum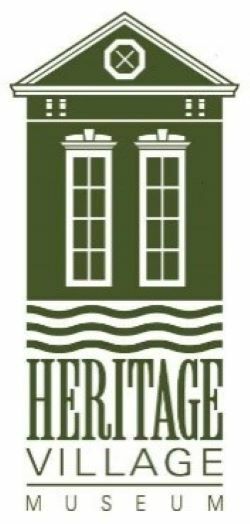 Heritage Village Museum & Educational Center will host A Night FOR the Museum on May 21 from 7 to 10 p.m. This hybrid gala event is the largest annual fundraiser for Heritage Village Museum. Proceeds from this event help to preserve the historic buildings in the Village and provide quality educational programs throughout the year.
May 21, 2022 7-10 p.m.
CINCINNATI, Ohio – Heritage Village Museum and Educational Center will host A Night FOR the Museum at Mill Race Banquet Center (1515 W. Sharon Road Cincinnati, OH 45240). This gala event will have a 1940's theme! Enjoy the event in person or virtually. In-person attendees can dance to 1940's swing music played by the Matt Tolentino Trio. Josef Otmar portraying a WWII soldier will be the emcee. Meet interpreters portraying Eleanor Roosevelt and Rosie the Riveter. Indulge in drinks, hors d'oeuvres, and desserts. View 1940's artifacts. Win some silent auction and raffle prizes. Tickets are $40 per person. Reserve your
tickets by May 14 by calling (513)-563-9484 or visiting www.heritagevillagecincinnati.org.