August Newsletter & Safety from Sedgwick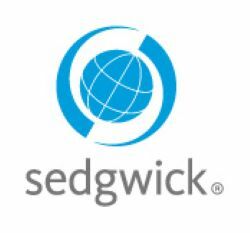 August's safety article discusses: Heat stress and illnesses
We are well into the dog days of summer! Many of us may be thinking that fall (and cooler weather) are right
around the corner. However, it is important we stay mindful of the hazards from the heat during these last few
months. There are ways we can combat heat illness but let's first take a look at how the body uses its' own
mechanisms. To read more, view the article here!
The August Newsletter discusses the Ohio workers' comp & experience modification rate:
Ohio is one of a handful of states that has a state administered workers' compensation system. The Bureau of Workers' Compensation (BWC), established in 1912, is the largest state-operated provider of workers' compensation insurance in the United States.
An employer's experience modification rate (EMR), which is determined by the BWC, greatly impacts workers' compensation premium that an employer pays. If you have a safe organization, with little to no workers' compensation claims, you will have a better than average EMR. If you have a less safe organization, with numerous costly claims, you will have a worse than average EMR. Typically, the better your EMR, the lower the premium that you will pay to the BWC.