Sedgwick November Safety Article and Worker's Comp November Article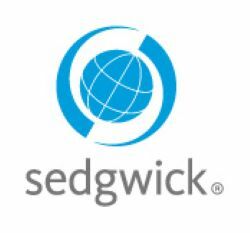 Cost containment matters –here's why:
As most employers know, the financial and emotional impact of a work-related employee injury can be significant. While the primary goal is to ensure the injured worker receives appropriate care, minimizing the costs associated with the accident should also be a focus for employers. In Ohio, there are three primary cost containment options for employers – Settlement, Handicap Reimbursement and Subrogation/No Fault Motor Vehicle Accident (MVA). Sedgwick is the industry leader in successfully employing these options.
To read more on this topic: Click here.
A topic that not many are ready for: COLDER WEATHER SAFETY.
In this month's newsletter we are going to discuss two cold weather hazards: Cold Stress and Slips, Trips and Falls. Cold stress typically comes in three different categories: immersion/trench foot, frostbite, and hypothermia.
Living in Ohio, cold weather stress and icy conditions may be common and can be dangerous but are preventable. Before preparing for your workday, check the weather and wear the appropriate clothing. When evaluating the workplace, look for icy and dangerous conditions and report them as needed. When working outside be sure to take breaks to keep warm and drink fluids to stay hydrated. Finally, be able to identify signs of cold stress symptoms for you and your employees and their first aid remedies.
To read more on this topic: Click here.
For more information, please contact Sedgwick's Andy Sawan at 330.819.4728 or andrew.sawan@sedgwick.com