Beacon Orthopaedics & Sports Medicine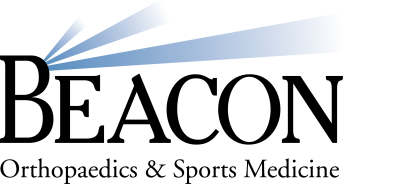 Beacon Orthopaedics & Sports Medicine was founded in 1996 as a multi-physician practice providing orthopaedic care to the Cincinnati community.
The practice has since grown into a nationally known and respected provider of sports medicine and orthopaedic care with eight locations in the Ohio (Cincinnati and Dayton), Northern Kentucky and Southeastern Indiana area.
Over the years, Beacon has added many services to make advanced orthopaedic care accessible and affordable for our patients.
Beacon offers many services, including:
Beacon Orthopaedics is affiliated with many major healthcare providers within the Cincinnati Tri-State area, but remains an independent medical practice. Beacon cares for athletes and non-athletes of all ages, from children to the elderly. Our physicians have years of experience and training to help get you back to a healthy and active lifestyle.
Round the Clock Access
Patients can schedule 24/7/365 online or by phone (513) 354-3700 and do not need a referral to see our physicians. Can't wait for an appointment? Walk in to one of our Orthopaedic Urgent Care locations and be seen immediately by an orthopaedic specialist.